MOLDERM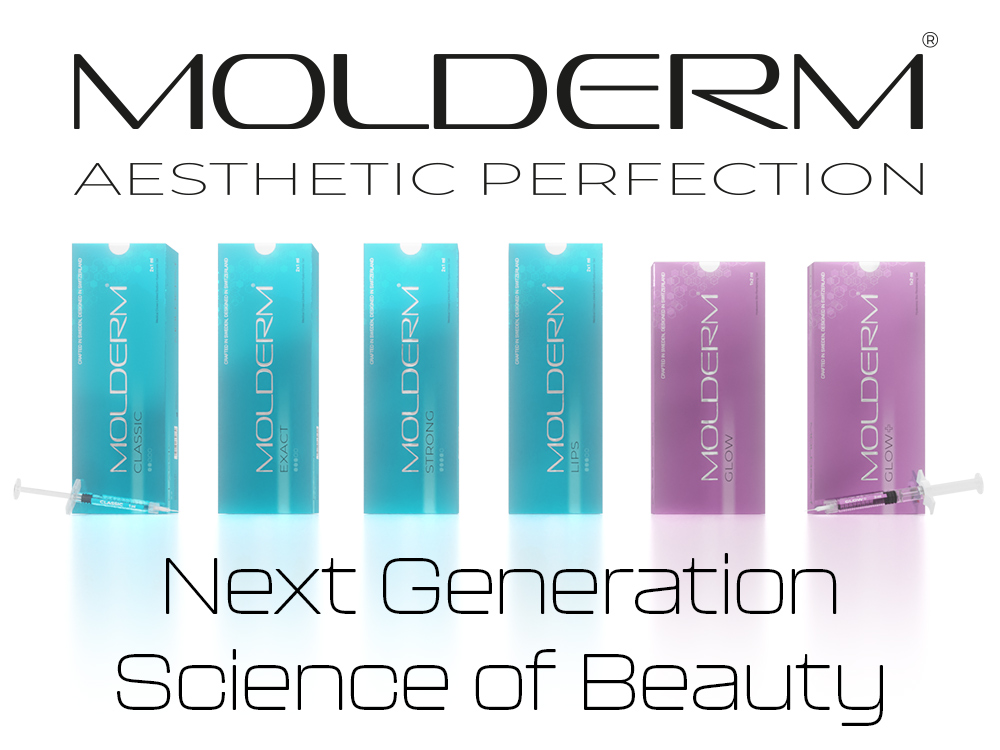 Patented Fine-Tuning Technology™
With the revolutionary FINE-TUNING TECHNOLOGY™, we locate and channel the various unique properties of hyaluronic acid to create the perfect filler and bio-stimulating product.
This creates a filler and a bio-stimulating product with a perfect balance, without compromising on quality. This revolutionary technology means we are now leaving the outdated era of old technology and welcoming the filler of the future and its unique features.

Crafted in Sweden, Designed in Switzerland
Molderm® – the latest development of fillers.
With the best raw materials from Shiseido Pharma in Japan in combination with Swiss high-tech manufacturing and Swedish corporate mentality, quality, and safety.
The product catalog from Molderm® is the fillers and biostimulation products of the future. A well-balanced series of products that keep their promises. Made with a perfect balance to create volume, definition, and hydration with long-lasting results.
Molderm® expands into surrounding intradermal areas and creates soft natural results while providing more volume and expansion. Never before has this pioneering capacity been seen and it will forever change the medical aesthetic industry.
The next generation of beauty sciences
Each Molderm® product has its own unique formula based on our patented Fine-Tuning Technology™.
This technology provides excellent properties such as elasticity, viscosity, cohesion, and extensibility. Based on collected data and research since the 1980s, when the industry with aesthetic injectable products started, we have created a filler for the future.
Clinically proven safety and efficacy profile. CE-marked, GMP-certified, and ISO-certified laboratory, product and manufacturing facility. Together with an international PMS (Post-market study), we welcome the next generation of beauty science, Molderm®.
With Molderm® you get natural, long-lasting results and correct signs of aging. We learn from the past how to create a better future.
Read more about Molderm and its revolutionary technology at www.molderm.com
Want to order Molderm?
Molderm is only sold to selected clinics in Europe. To be able to order Molderm, a meeting must be booked where information about the product is reviewed as well as information about Molderm's unique 360 ​​concept to strengthen your business and the entire aesthetic industry.
Please click on the "contact me" button on one of the products and fill in the form and we will get back to you immediately. Alternatively, contact Mareli Medical's customer service at info@marelimedical.com or +46 (0) 21-244 00.
Read more about Molderm at molderm.com